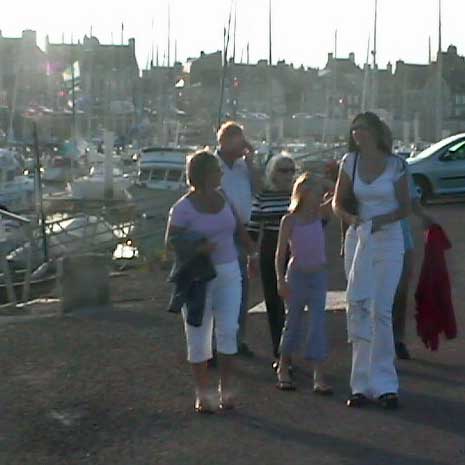 MBM Normandy Cruise August 2002
With 24 hours notice we were called up from the waiting list to join this cruise but luckily we were only a day's cruise away in Eastbourne. Dubious weather delayed the start but gave us a chance to visit Bembridge on the Isle of Wight. Once in France, the cruise opted to relax in sunny St Vaast for a few days. 
Thames Weekend with Debbie & Susan August 2002
Debbie Broad and Susan Cariello joined us in Ramsgate for a cruise up the Thames into London. Top Shop, and la rueda at La Finca and Bar Salsa were highlights of the stay, as well as the chance to see the sights of London from the river. 
MBM Thames to Nieuwpoort Cruise July 2002
Although our original destination was Belgium, fog in the channel delayed our crossing and we only got as far as Calais. At least we had the chance to stock up on our favourite wines at Auchan.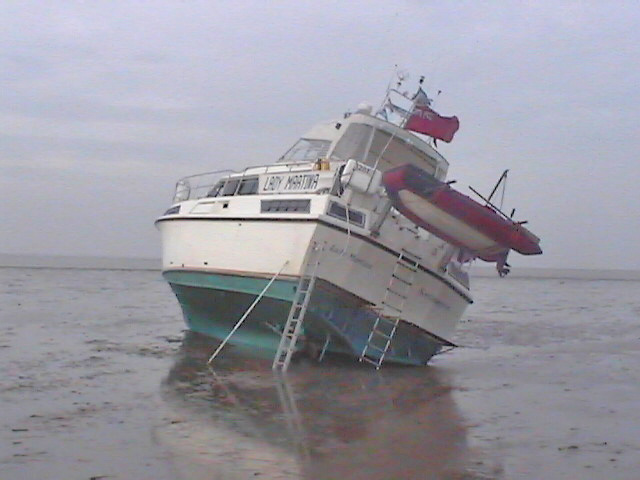 MBM Hull to Thames Cruise July 2002
The East Coast cruise from Hull to the Thames saw us high and dry on Foulness Sand. Find out more... 
Weekend with Mum & Dad May 2002
Our original destination of the Isles of Scilly was soon scrapped due to strong westerlies in the Channel. In the event, we only reached the Beaulieu river before engine failure left us stranded...
MBM Channel Islands Cruise May 2002
In May 2002 we embarked on our first MBM cruise to the Channel Islands. After a 3 day dash from Horning to join the cruise in Lymington we were ready for a rest whilst everyone else was raring to go...